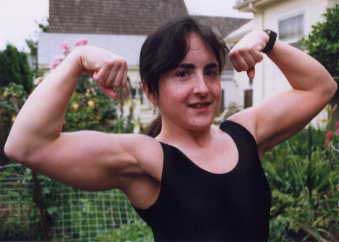 Jessica Dolin
February 1, 1974-May 14, 2003
On May 14, 2003, Jessica's mania finally caught up with her and she took her own life. After this photo essay was first put on the web, Jessica had many years of profound healing in which she was able to graduate college, find meaningful work, meet her loving soulmate and gain back close connections with her family. Once again, she seemed to be doing better and to have gained real control of her mania and her mind. The depression and the manic thoughts still showed their face, but Jessica had built up her strength and with the love of her family and friends seemed to be able to fight them off. But looking back, it seems that her mania may have been alive and well, leading up to the incredible pain and horror that gave her the power to kill herself. Jessica will be missed greatly by everyone whose lives she touched but she will always live on in our hearts. I hope this website can still provide hope to people suffering from mental illness and those close to them by showing the power of love and family, even in death.
---


To learn more about the changes in Jessica's world after this photo essay took place and her eventual spiral into suicide read the front page article in Willamette Week (Portland, Oregon - July, 16, 2003).
---
An article about Jessica and Catching a Darkness was published in Philadelphia Weekly in August, 2003.
---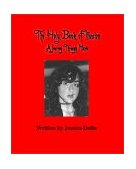 Before Jessica's death she self-published a book about her experiences with Manic Depression. Included are the journal entries of my father, describing what he was going through during her mania. This is a very powerful book which will help you understand more about the mind of someone with mental illness.
The book can be ordered direct from the publisher at Trafford Publishing
---
Do you know someone with Manic Depression? Questions or comments about the website?
Click Here
or email- boris@catchingadarkness.com

---
First Page--Index of Photos

Extras-Gallery Shows, More Writings and Photos

---
---
All Photographs ©2006-2007 Boris Dolin